Many of us look forward to retiring and taking life a little easier. But it's important to plan ahead to ensure your finances give you the spending power you need to feel comfortable and financially secure – especially when you could need your pot to last many years.
There are two kinds of pension you can claim in this country: the state pension and the workplace pension. Each of these can be taken at different ages, with the workplace pension generally available from 55. The age at which you can claim your state pension varies depending on your date of birth, but currently you can draw this from the age of 66 (but that figure is set to steadily increase in years to come).
Pensions are highly complex and it's never too early to seek professional advice. After all, the sooner you begin to pay into your workplace pension, the longer your money will have to grow. But to give you an inkling of what sort of things you should be thinking about, here's our life-stage guide to give you the heads up on the sort of things you should think about as you approach retirement.
Age 55-65 – getting your financial ducks in a row
We've said before that planning for retirement is a lifelong task; so it's never too early to start getting on top of it. With that said, pre-retirement – the decade or so leading up to you leaving work; is when you'll most likely start to get a clearer picture on exactly what your retirement nest-egg will be.
There's no definitive answer as to when you should retire. Some people may be in a comfortable enough position to retire at 60; while others may keep working well into their 70s – or even not retire at all. For the purposes of budget planning however, we've set the pre-retirement stage at age 55 to 65; as the UK state pension age is currently 66 for both men and women.
During this stage, it's a good idea to start tracking your expenses – so you'll know if your savings and pension income will cover you after you leave the workforce. You'll need money for the essentials – food, clothes, bills and so on; but you'll also want funds to enjoy your retirement the way you've always wanted to. If you've been planning to travel, or take-up other paid-for activities in retirement – it's best to start factoring these into your expenses now so you're not caught short.
It's also worth noting that, during the pre-retirement phase – you'll likely still have some major expenses in the near-future that wouldn't be an issue in later planning stages. It could be that – in your 50s and 60s; you'll still be helping your kids through university; contributing towards your children's weddings – or even constructing a granny annexe or putting down a deposit on a new home.
Age 65-72 – entering retirement
During the initial stages of retirement, you'll see some of the most significant changes to your budget and expenditure. Since you'll no longer be getting a steady stream of income from your job; you'll have to rely on your pension income and any savings you've built up over the years.
If you're a low-income senior – and don't have much of a nest-egg to cover your retirement; now's the best time to start looking for alternative ways to bring some more money in. If you're still fit and healthy – you could consider taking up a part-time or seasonal job; or even starting your own business to have greater flexibility over what hours you work.
On the other end of the spectrum; if you're feeling financially secure in your retirement – it can be tempting to start spending your money on all the lavish trips and extravagant items you've always dreamed of. The whole point of planning and budgeting for retirement is so you can enjoy it; but, it's important to remember that your savings need to stretch – possibly for another 20 years or more.
One big-ticket item you may have been longing for is a new house or property – as your job no longer ties you down to a specific location. Depending on the cost of living where you move to; it could be financially beneficial – or a need for you to tighten-your-belt and watch future spending more closely.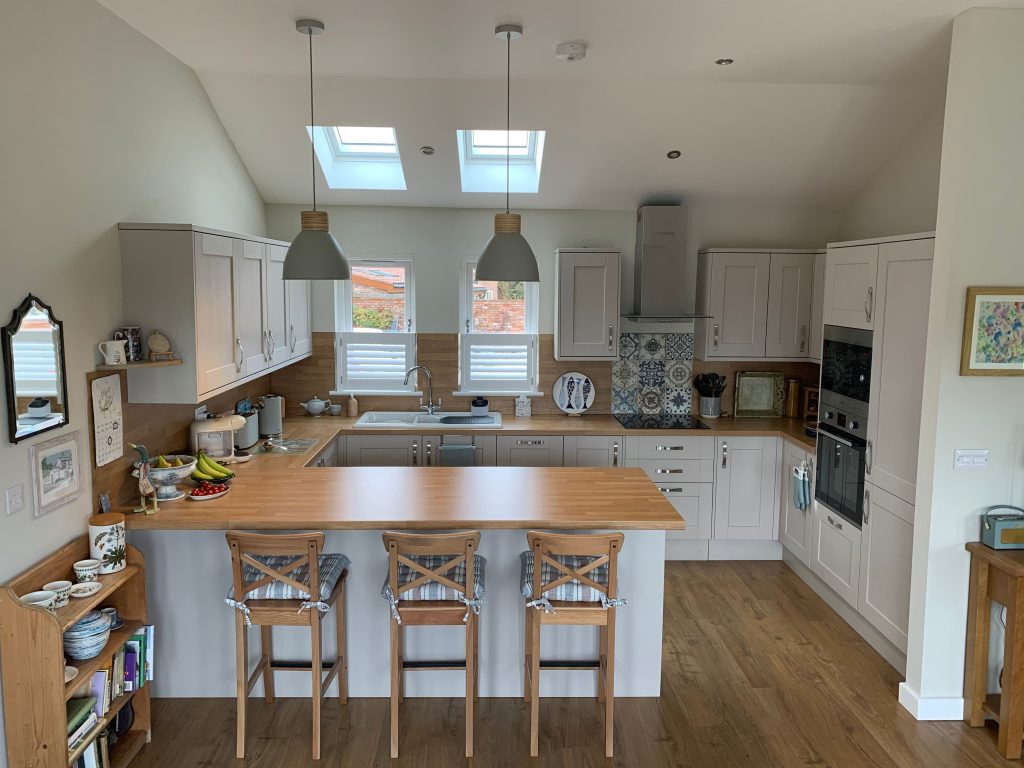 Alternatively, you could consider having an annexe constructed on a relative's property. It's a strong investment to consider at this stage – even if you're still in perfect health. A smaller and more manageable space can prove beneficial – come what may, in the later stages of your retirement.
Age 72-80 – middle retirement years
During this stage of retirement budget planning, you should expect to start seeing your expenditure decrease. It could be that you have less desire to travel as you grow older – or you'd rather take cheaper and more local trips to see friends and family.
With some luck, you'll also be spending less on any children you may have; as they'll now be established in their careers, and financially stable enough, to support themselves. Whatever the reason, you'll likely see your expenses go down in mid-retirement.
If you've found yourself without much of a retirement fund or pension left at this stage; it's a good idea to start finding ways to reduce your spending and be more thrifty. There are a whole host of discounts available for seniors – from a third off the price of rail-fare; to a 25% discount on a National Trust membership and much more. Most discounts are available from the age of 60; so if you haven't started taking advantage of them by now – it's the perfect opportunity to.
There are, of course, ways you can still supplement your pension income if things are feeling a little tight. If you're still in good health, and haven't already; you might want to think about taking up some part-time work. Alternatively, you could consider taking in a roommate; or renting your property out – if you have the space and means to do so.
Of course, now that you're getting older; it could also be a great idea to supplement your pension income by selling your home and moving into a garden annexe – if you haven't done so already. This could free up a lot of money and provide a financial boon for those struggling to live comfortably on their pension.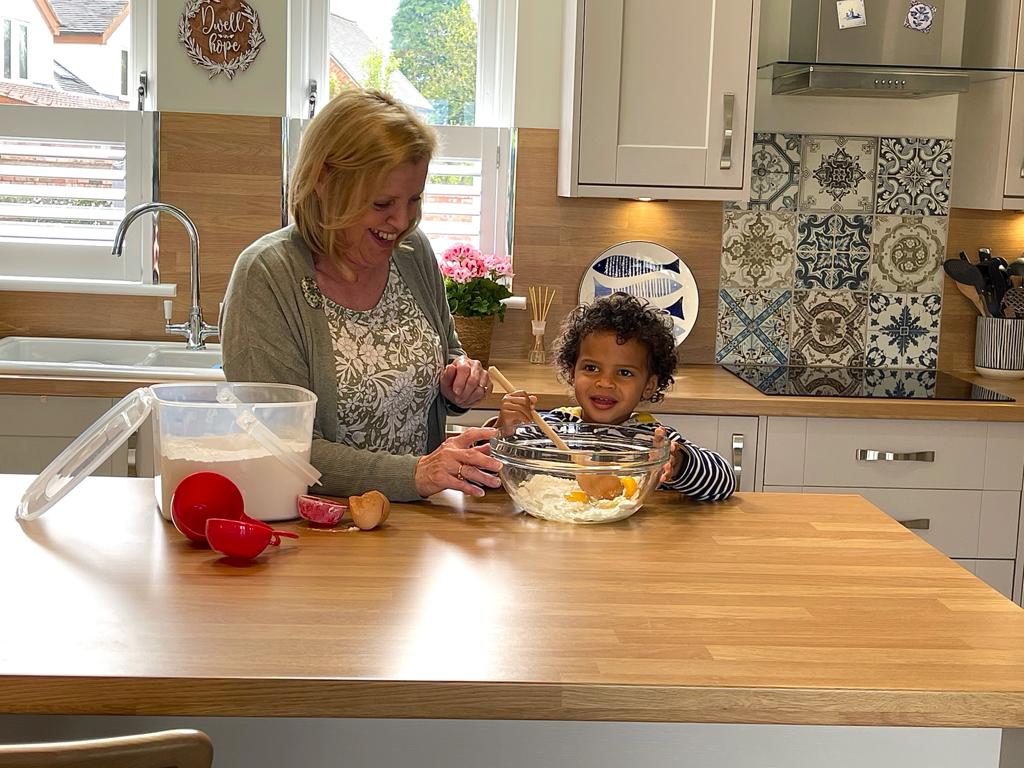 It's also a good idea to create a will and estate plan during this stage of retirement budget planning; or revisit one that you've already made. It can give you peace of mind that, if something were to happen to you, your nearest and dearest would be financially taken care of.
Age 80+ – the golden years
During late retirement, it's likely your spending will be similar to – if not slightly less than; your mid-retirement stage. However, there is one pressing concern that everyone will face, in some way, during this stage of retirement.
Throughout our lives; our personal health and wellbeing can be affected by all-manner of things – from genetic factors to diet and how regularly we exercise. While unexpected developments can come at any time, late retirement – from age 80 and up; is when we're most likely to face increased healthcare costs.
If your health or mobility decline in later-life; you may need to hire a carer – or even move into a nursing home or other assisted living facility, for additional support. It's hard to predict; but one thing's certain – it'll incur you a hefty cost.
While prices vary; the average weekly cost of living in a residential care home is £704. Those in nursing homes – where a trained nurse is always on-site; would be forking-out £888 on average, per week. What's more, due to an ageing population and increase in demand, this only looks set to rise in the coming years.
With the cost of care being so high during this stage of retirement; moving into a granny annexe or garden home could be a more cost-effective alternative. Having your loved ones close by means there'll be people already on-hand to provide aid – as and when you need it. Even if you wish to supplement this with in-home care; it'll still be a huge saving compared to solely relying on the professionals.
iHus – We've Got You Covered
We've got more than 30 years experience constructing personalised and bespoke annexes to suit our clients. At iHus, we believe that your golden years are some of the most important – so we're passionate about helping people make plans for their retirement.
We've been there and done that – so if you're interested in annexes or in need of some advice; talk to our friendly and skilled team today.